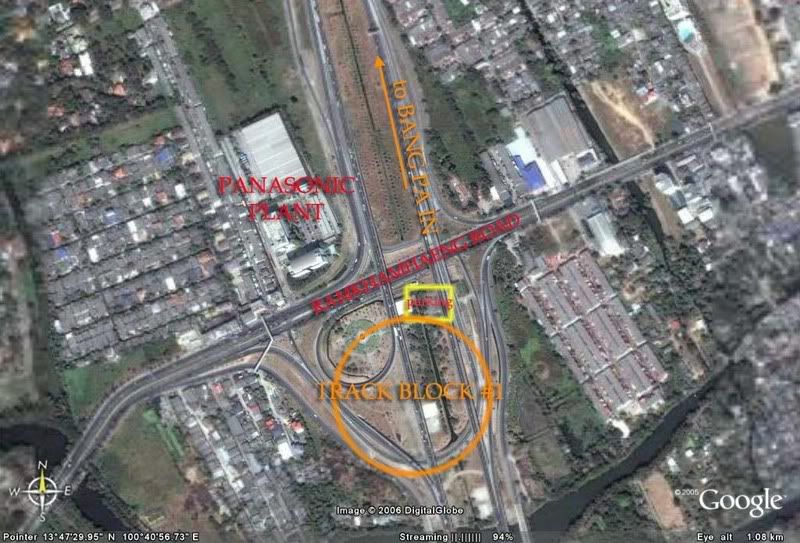 You're itching to push your bike over soil, not concrete. It's six more days before your next trip to the nearest singletrack. What do you do?
Build!
That's exactly what this team (Deep Salsa) did. In a busy metropolis like Bangkok, is it even possible to find a strip of land large enough to cut some singletracks? It was right under their noses, er under the bridge to be exact.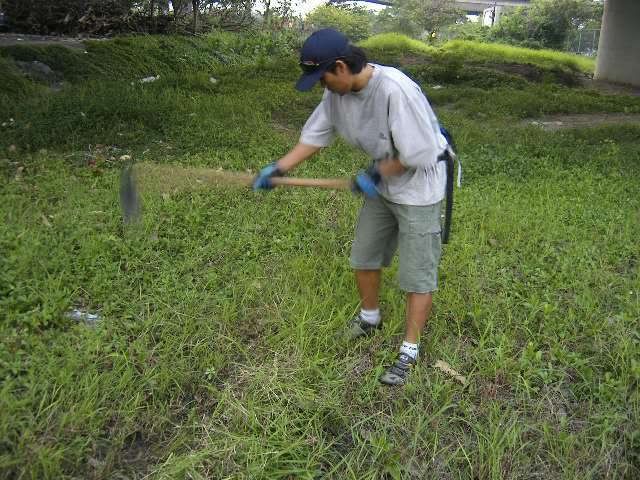 Under the interchange criss-crossing between the Panasonic plant and Central Plaza (Fashion Island) is a huge idle land. Scattered trees, tall grasses, and
rolling landscape
- it was like the
perfect lump of clay
waiting for the master potter's imagination.
And master potters they were indeed. The team was able to cut switchbacks, climbs, and even a deep drop from this property! For city MTB'ers, this is like a
dream come true
- away from the cars and motorcycles and the
nearest to nature
that they can get with their bikes in this concrete jungle. With no joggers to worry about, this place is almost like an exclusive
mini bike park
!
Lights out.
Ready for some challenge? What about
night rides
. Yep, the team also rides this track at night. The lights from the nearby highway makes it bright enough to ride but also dark enough for some adrenaline pumping action. But if you're planning to go there at night, I seriously suggest to go with at least two buddies. Do not ride alone!
How to Get There
Not so easy if you're coming from outside Bangkok. If you're coming from Chonburi, follow the Route7 Motorway through Bangna/BangPaIn Motorway. Exit the Bangna-BangPain Motorway / Ramkhamheng interchange. The parking lot is across the PANASONIC plant.
For those coming from Bangkok, set your GPS to track Ramkhamhaeng Road The trail is right where it intersects with the Motorway. [Hey, Bruised! If you can give better directions, please add to comments. Thanks!]
Credits.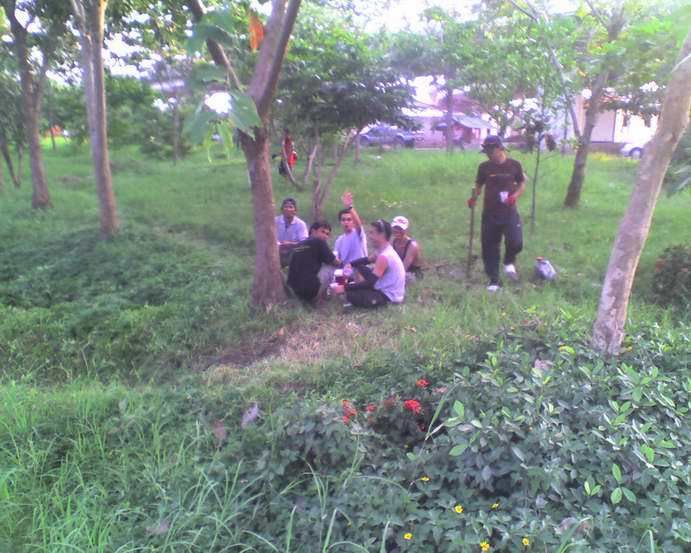 Props to the
DEEP SALSA Team
for taking time, building this track, and sharing it with the rest of the biking community. More info can be found
here
. Thanks also to ThaiMTB, as always.