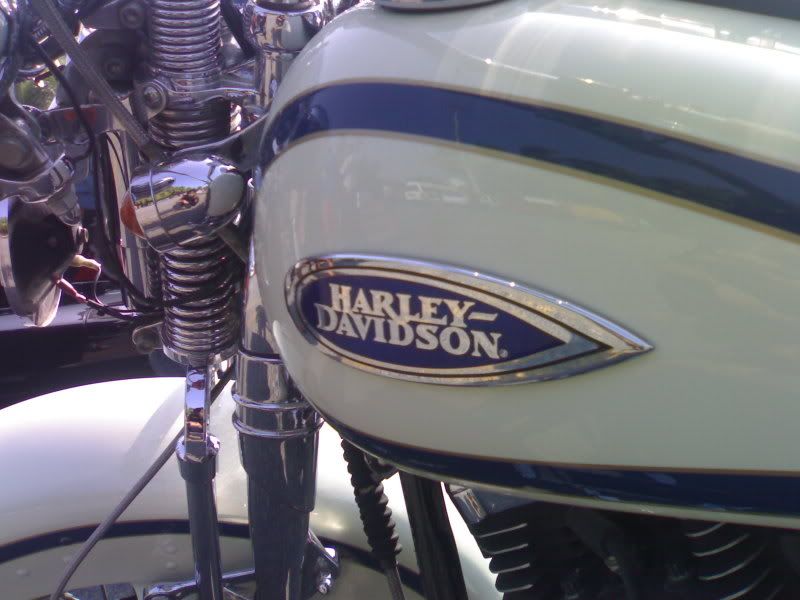 Following last year's success, November 04 marked the 2nd Annual Bangsaen Bike Week (this year dubbed as Bangsaen Bike Week Vol2). This event is for bikes with engines - yep, no MTB action for this one. Over one thousand motorbikes, hogs, scooters, etc. - mostly from nearby Bangkok and Pattaya - came, saw, and conquered the roads of Chonburi for a day. Seriously, when the parade started, I thought the noise was from a Boeing 747 flying VERY low along the main road!
I will post some pics when I did a walk around the meeting place of the bikers early in the morning and early evening. The
website
is only in Thai. Fortunately, the clickable links are in English for more bike pictures with some women and a lot of men with long hair and leather jackets.
Parades, mini-concerts, and Miss Bangsaen BikeWeek '06 were just a few of the events featured this year. Very, very strong support from the biker community makes next year's event very promising!
Here are the links to the rest of the lot:
[1]
,
[2]
,
[3]
,
[4]
,
[5]
,
[6]
,
[7]
,
[8]
,
[9]
,
[10]
.
Ok, Bruised is going to kill me now for posting a non-MTB related article. Well, FWIW, BikeWeekVol2 was held the same day as the 3rd Leg of the Eastern MTB Championships at Silverlake.